A quick and easy method to earn passive income on your $TLOS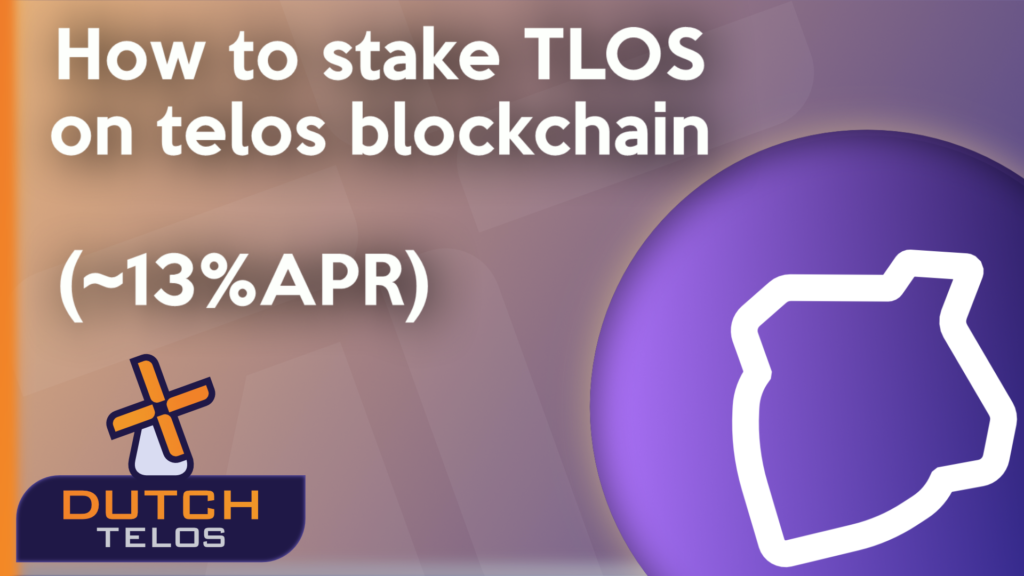 We just published a new tutorial! Today we are going to explain how to earn a ~13%APR on your staked TLOS on the telos native blockchain.
Telos blockchain users can stake their TLOS in REX for rewards, this method also supports the ecosystem. The only requirement is having less than one TLOS staked in your Telos account resources. Watch this video if you haven't managed your RAM, CPU and NET.
Transcript
For those who rather read the transcript instead of watching the video

Earning passive income with your TLOS is easy and profitable
Keep watching and we'll show you exactly how we're going to do this
Hi! Welcome to another Telos tutorial by DutchEOS
We would really appreciate it if you subscribe to our YouTube channel
Click the icon in the right top of the screen
And also follow us on twitter
@DutchEOS
Let's dive in
you can earn passive income on your TLOS by staking in REX
it's an abbreviation for Resource Exchange
If you want more in-depth info on REX
Please check the description box
In order to stake your TLOS in REX, you need a telos web wallet account
and some TLOS staked in your account resources
Please watch these videos if you haven't completed these steps beforehand
Staker.one provides the easiest way to stake your TLOS in REX
Please go to the link on screen
First connect with your Telos account
Click connect wallet
Select anchor
Launch Anchor
Sign the request
Now we're logged in
On this can see two options
Manage RAM
And start earning
If you haven't managed your RAM, CPU and NET
I suggest you watch our video about how to this in anchor wallet
Click the link on screen
You can also manage your account resources on this page
Just fill in the following values
and sign the transaction in your anchor wallet
Both methods are equally effective
And you don't nee to do this again
if you want to stake more TLOS in the future
Now let's go to start earning
Click start earning
Now select the amount of TLOS you want to deposit
let's do 1 TLOS, in my case
Click start earning
Sign the transaction
And the transaction was successful
Some important things to know
You can unstake any time after a minimum of four days
And you are guaranteed 100% of your initial staking amount
And that's it, your Telos is now staked in REX
If this video was helpful to you
Please subscribe to our YouTube channel
And follow us on twitter
@DutchEOS
Thank you all for watching and i hope to see you all in the next one