Talk Telos and EOS with us at Blockchain Live
The DutchEOS/keten.io team will be attending the upcoming Blockchain Live 2018 conference in London this wednesday. Our team will be in town september 25-27 for the events. Drop us a line if you'd like to debate the finer points of EOS and Telos with us!
With its 9 stages, more than one hundred speakers, many blockchain suppliers and three thousand visitors, the second annual Blockchain Live event provides practical case studies, keynotes and solutions for blockchain application, business modelling and strategic planning delivered by pioneers and product providers who've paved the way.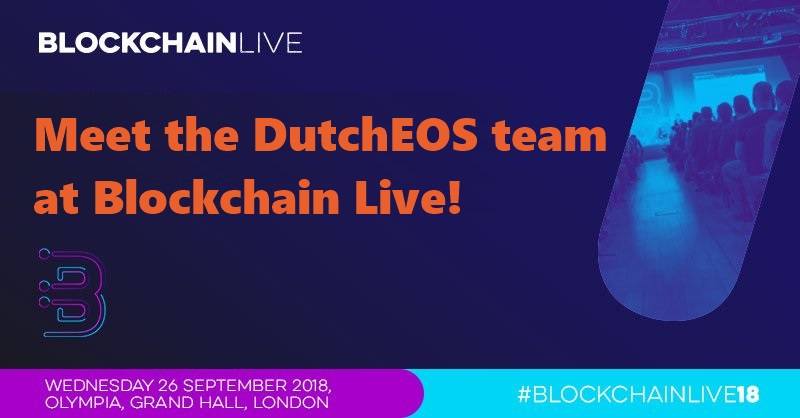 To learn more about Telos, visit telosfoundation.io.