DutchEOS receives 'Above & Beyond' compliance rating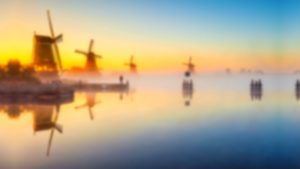 As one of  currently only 25 BP's to be bestowed with the honor of 'Above & Beyond Compliance' by EOSWire, the DutchEOS team is very proud to announce this achievement today. Over the past months we've worked hard on getting compliance done right, and it feels great that these efforts are being recognized by the EOS community.
The dark side of the coin
In addition to happiness, we also have feelings of worry. It's quite worrisome that at this point several of the top-30 most voted for Block Producers have not taken the time to meet some of the most basic compliance measures, let alone accomplish the excellence needed to make EOS a success. Compliance initiatives like the one from EOSWire are very necessary to keep all players in the EOS ecosystem on their toes: the community is watching!
Compliance ratings
We share our 'Above and Beyond' compliance status with these other EOS Block Producers:
Greymass, Aloha EOS, EOS UK, EOS BlockSmith, EOS Dublin, EOSMetal, EOS NodeOne, EOSVibes, EOS the World, eosmeso, EOS Costa Rica, EOS Detroit, EOS the World, EOS New York, Sw/eden, EOS Rio, EOS Cafe Calgary, eosAfrica, CryptoLions, EOS Tribe, EOS Authority, EOS Amsterdam, EOSphere, eosDAC and EOS Nation.
Most-voted-for Block Producers rated 'D' or lower on compliance:
EOS Gravity, Bitfinex, EOS Cannon, EOS Store, LiquidEOS, EOS Beijing, JEDA, zb eos, HelloEOS, EOSGen, EOSHuobiPool, MEET.ONE, EOSYS, EOS Asia, BP Squared and eosunion1111